kubi for Fun!
Kubi is the portable, affordable, wireless way to be with your friends and family and friends on important occasions or just for fun.
Kubi is the engaging way to connect and join the party!
kubi Just For Fun!
Join the Party with
kubi
Kubi's pan and tilt movement puts your remote friends in the room with you, whatever the occasion and lets you truely connect and engage.
Kubi Features
Kubi is designed to be the affordable, engaging, wireless, and portable telepresence solution for connecting with friends and family. Kubi is the perfect way to invite friends over.
Affordable Telepresence
An affordable Kubi Classic robot, plus a 9.7 inch Android or Apple iPad tablet cost around $1,000. Why pay 10 times as much for a less versatile, more complicated solution?
Wireless Connectivity
Kubi's Bluetooth 4.0+ connectivity combined with the tablet's Wifi internet connectivity, provide a true wire-free solution that can be used anywhere that stable Wifi is available.
Engaging Movement
Kubi's pan and tilt movements enable remote users to look around and engage in real time as though they are there in person.
Versatile Portability
Kubi is light weight and easy to move around a room or from room to room. Kubi can also be stand mounted, either with wheels or without, for even easier portability.
Kubi Models
Kubi comes in Classic and Plus models to hold different sized tablets. Use these links to find the Kubi that is right for you! You can double the Standard 1 Year Kubi Warranty at time of purchase for only $25!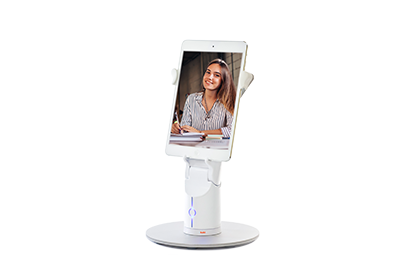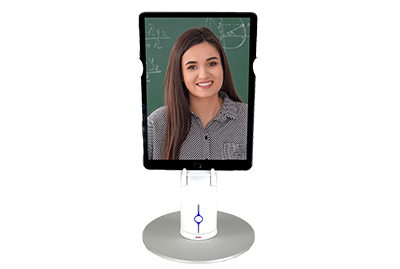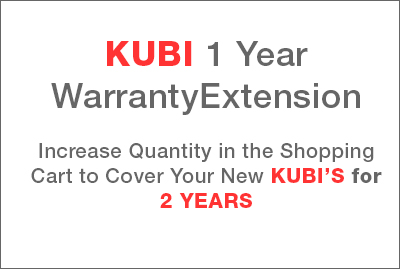 |
One Year Warranty Extension $25