kubi in Healthcare
Kubi enables practitioners to connect and engage with patients in many different telehealth settings, such as inpatient and outpatient visits, rural clinics, planning rooms, homes, assisted living facilities, classrooms, or any location where care is being provided.
Telehealth with Kubi helps providers better utilize their resources and move toward more cost effective care with better outcomes.
Explore more
Purchase Now
kubi engages patients
kubi

for telehealth

Kubi's pan and tilt movement personalizes telehealth for the patient and provides practitioners the ability to engage and connect with both patients and onsite caregivers.
Telehealth Fact Sheet
Factsheet from the American Hospital Association illustrating the rapid advancement of Telehealth in US hospitals: February 2019. Open Factsheet (PDF)
Kubi Features
Kubi is designed to be the affordable, engaging, wireless, and portable telepresence solution for Telehealth. Kubi is effective in many different healthcare settings, and provides an engaging way for practitioners to connect with patients.
Affordable Telepresence
An affordable Kubi Classic robot, plus a 9.7 inch Android or Apple iPad tablet cost around $1,000. Why pay 10 times as much for a less versatile, more complicated solution?
Wireless Connectivity
Kubi's Bluetooth 4.0+ connectivity combined with the tablet's Wifi internet connectivity, provide a true wire-free telepresence solution that can be used anywhere that stable Wifi is available.
Engaging Movement
Kubi's pan and tilt movements enable users to change not only what they see, but also to engage and be seen as an active and connected participant.
Versatile Portability
Kubi is light weight and easy to move around a room or from room to room. Kubi can also be stand mounted, either with wheels or without, for even easier portability.
% OF US HOSPITALS WITH TELEHEALTH PROGRAMS
Kubi Models
Kubi comes in Classic and Plus models to hold different sized tablets. Use these links to find the Kubi that is right for you! You can double the Standard 1 Year Kubi Warranty at time of purchase for only $25!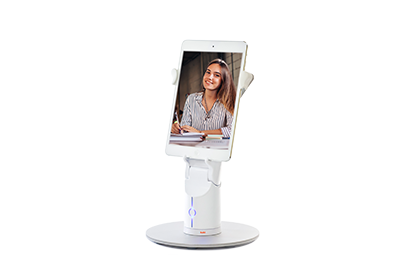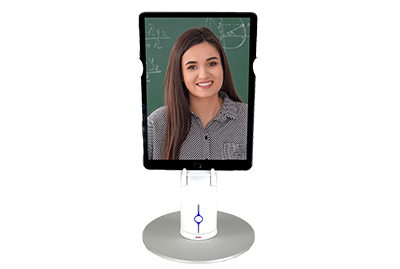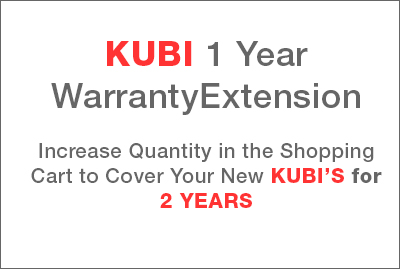 |
One Year Warranty Extension $25