kubi in Customer Service
Kubi can provide live remote customer service in many different scenarios, such as reception, technical support, interpretation and more.
Kubi is an engaging and effective way to connect with and retain customers.
kubi Retains Customers
kubi

for Customer Service

Kubi's pan and tilt movement engages customers, and provides remote service reps with the abilty to truely connect in a way that is engaging and cost effective.
Kubi Features
Kubi is designed to be the affordable, engaging, wireless, and portable telepresence solution for remote customer service. Kubi is effective in many different contact settings, to engage and retain customers.
Affordable Telepresence
An affordable Kubi Classic robot, plus a 9.7 inch Android or Apple iPad tablet cost around $1,000. Why pay 10 times as much for a less versatile, more complicated solution?
Wireless Connectivity
Kubi's Bluetooth 4.0+ connectivity combined with the tablet's Wifi internet connectivity, provide a true wire-free solution that can be used anywhere that stable Wifi is available.
Engaging Movement
Kubi's pan and tilt movements enable remote service reps to look around and engage with customers in real time as though they are there in person.
Versatile Portability
Kubi Secure provides anti-theft features for unattended use. Kubi can also be stand mounted, either with wheels or without, for eye level positioning.
Kubi Models
Kubi comes in Classic and Plus models to hold different sized tablets. Use these links to find the Kubi that is right for you! You can double the Standard 1 Year Kubi Warranty at time of purchase for only $25!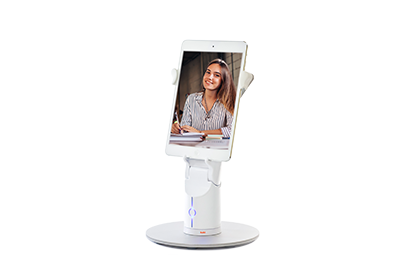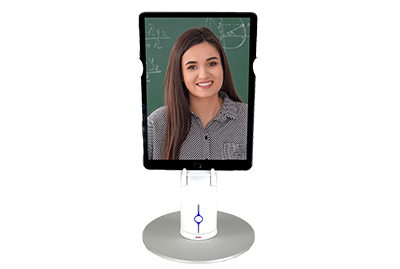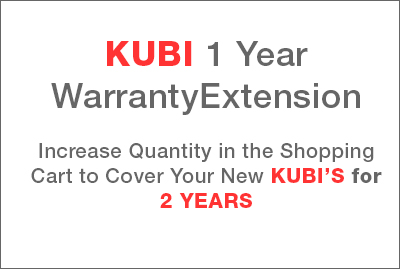 |
One Year Warranty Extension $25