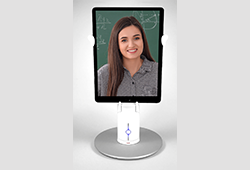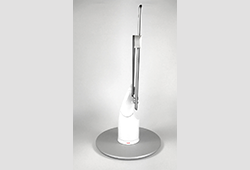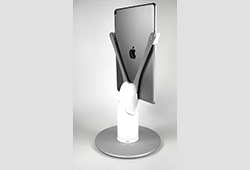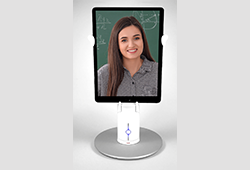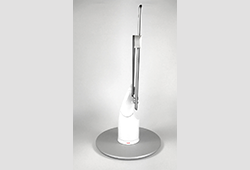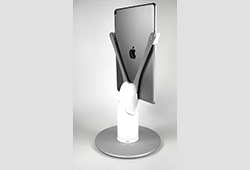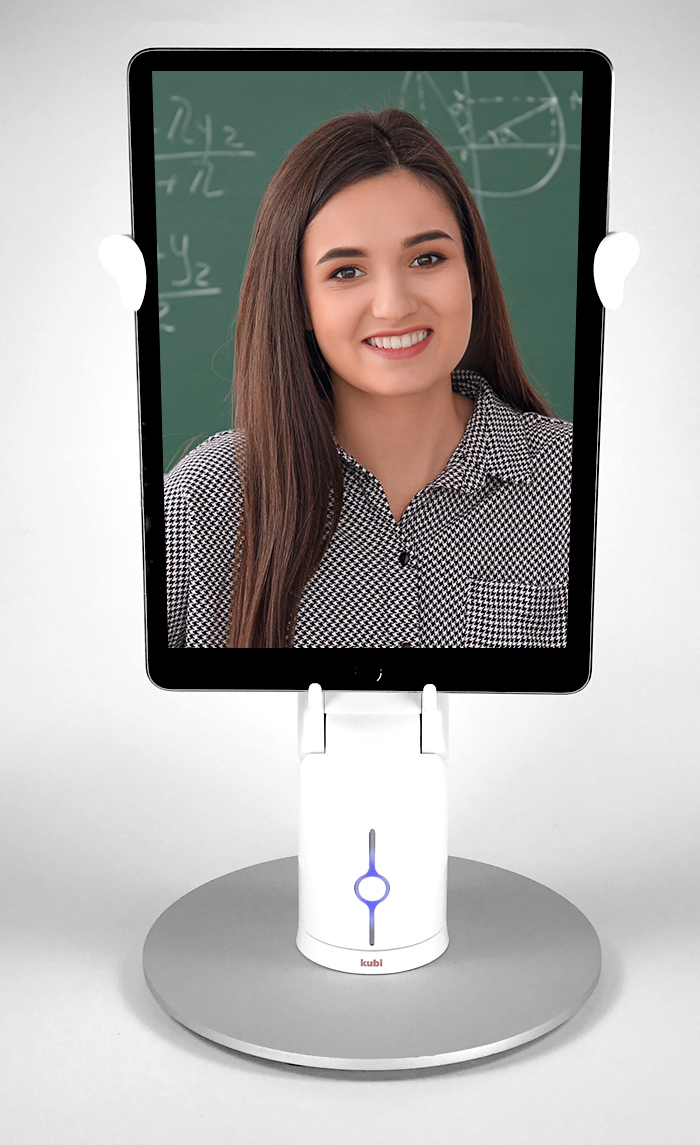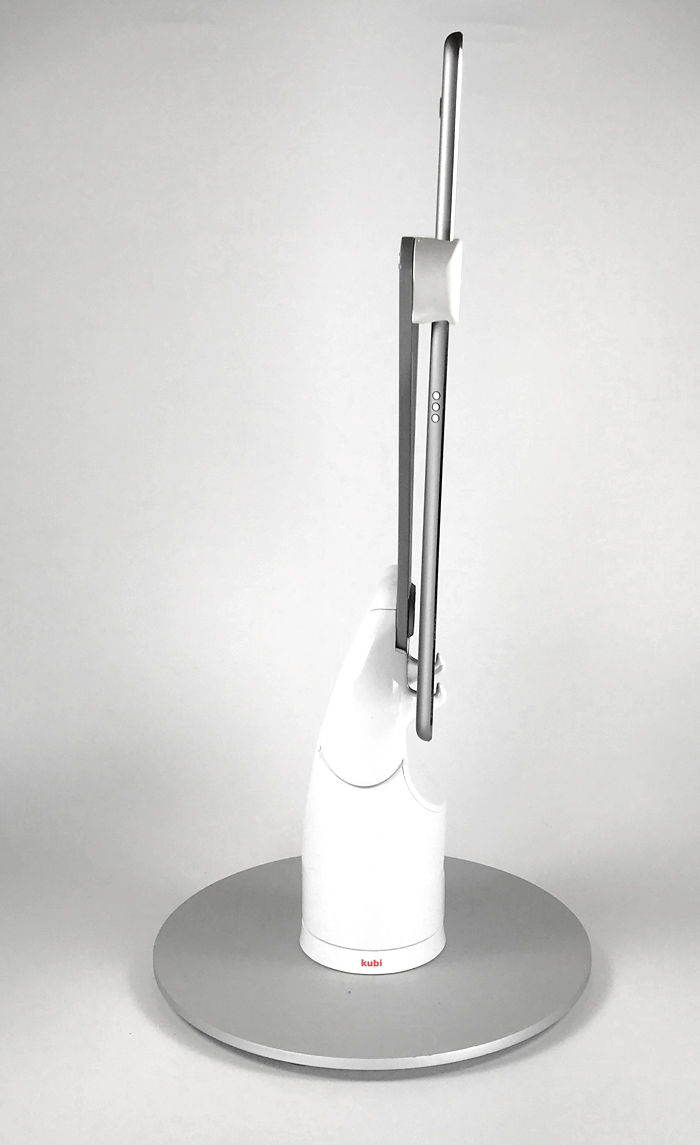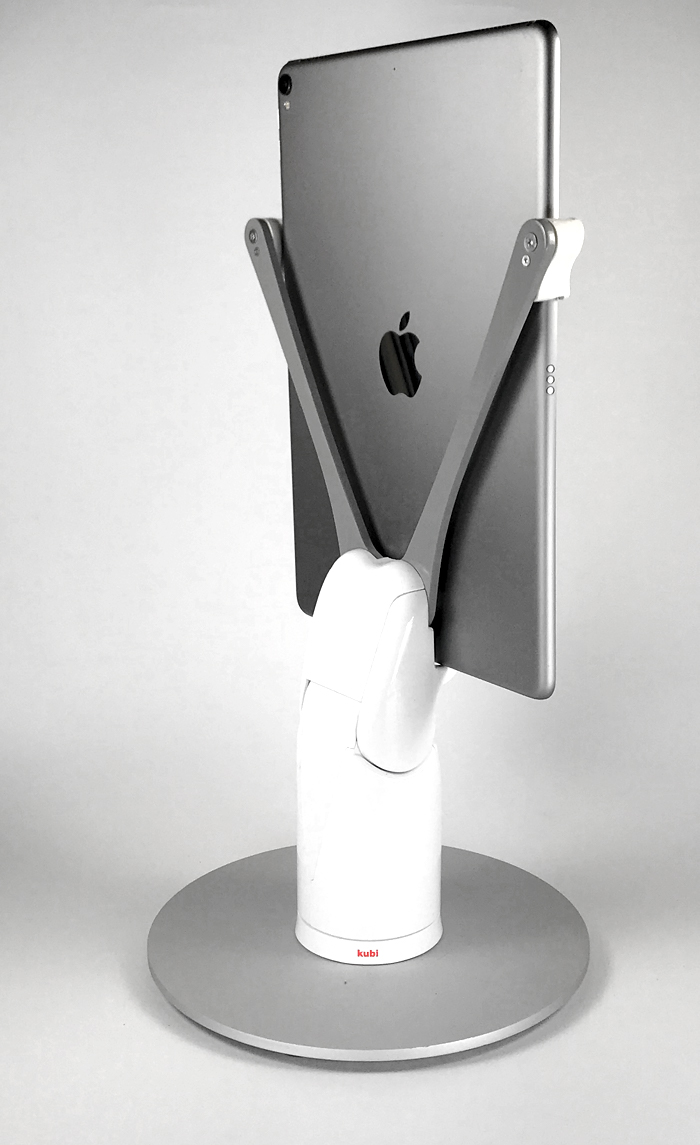 Kubi Plus
Kubi Plus has longer arms to accomodate 10-13 inch tablets. Kubi Plus is shown at left with 10.5 inch iPad PRO in portrait orientation. 11 and 12.9 inch tablets should be placed in Landscape orientation, as even with longer arms, the larger tablets make Kubi top-heavy. Kubi Plus is the low cost, portable, and engaging telepresence solution that gives the remote user the ability to look around the room and be part of the conversation. Use your own teleconferencing software and the Kubi Connect Apps for Android or Apple devices and start connecting with Kubi today.
Have a smaller tablet? Check out Kubi Classic for 7-10 inch tablets.
Wondering if your tablet is compatible or what tablet to buy? Check out a KUBI/Tablet Compatibility Table
Extend Your Warranty!
The Standard Kubi LImited Warranty period is One Year. By adding an Extended Warranty to your cart now, you can extend your warranty for an additional year for $25. After you add Kubi to your cart, click/tap "Continue Shopping" to return to this page and click/tap the "Extend Warranty" button to add it to your cart. (One extension covers one Kubi: increase quantity in cart to cover additional units)
COMPATIBILITY: 10-13 inch Tablets
TABLET NOT INCLUDED: See Compatibility Table HERE
300° Pan, +/- 45° Tilt
Removable Base with 1/4-20 Camera / Tripod mount
Includes USB charging cable and AC wall adapter
KUBI Accessories
Learn more about kubi accessories for enhanced Kubi audio and portability.